Browse Our Teas
Categories
Shipping Info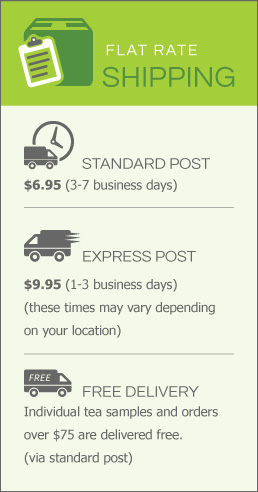 *Applies to Retail Orders Only
Only the Best
✓ Quality Guaranteed
✓ Certified Organic
✓ Safe, Secure Ordering
✓ Fast, Affordable Shipping
✓ Same Day Dispatch
✓ 10% Given Back to Charity
Neem Leaf Tea - Certified Organic
Neem Leaf Tea - Certified Organic
Neem Leaf Tea - Certified Organic
Neem Leaf Tea - Certified Organic
Product Description
100% Certified Organic Neem Leaf Tea: A very popular herbal tea, Neem leaf has many reported health benefits, and is described in Ayurvedic as that which keeps all diseases at bay. Containing only the finest organically grown Neem.
Ingredients: Organic Neem Leaves
Botanical Name: Melia azadirachta
Certified Organic: Yes - Why Choose Certified Organic Tea?
Country of Origin: India
Caffeine Level: Naturally caffeine free
Serving Suggestion: Add 1 tsp per 200ml, brew with hot but not boiling water for 1-2 minutes. Add a dash of honey if desired.
Packaging: All orders are sent in resealable packages for maximum freshness and longevity of flavour.
Try a sample of this tea only $4.95 with FREE shipping. Add to order
Product Reviews
Find Similar Products by Category
Customers also viewed