Browse Our Teas
Categories
Shipping Info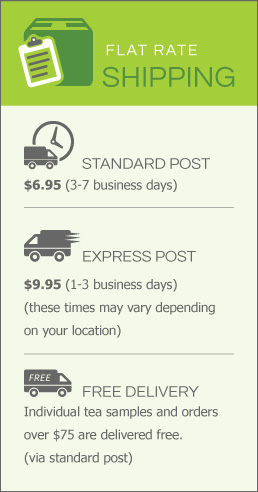 *Applies to Retail Orders Only
Only the Best
✓ Quality Guaranteed
✓ Certified Organic
✓ Safe, Secure Ordering
✓ Fast, Affordable Shipping
✓ Same Day Dispatch
✓ 10% Given Back to Charity
Echinacea Purpurea Tea - Certified Organic
Echinacea Purpurea Tea - Certified Organic
Echinacea Purpurea Tea - Certified Organic
Echinacea Purpurea Tea - Certified Organic
Product Description
100% Certified Organic Echinacea Purpurea Tea: Echinacea purpurea has long been used in traditional herbal medicine due to it's powerful ability to help with many common health issues, most famously of these being the common cold and flu. Give your body a fantastic boost to your immune system.
Ingredients: Certified Organic Echinacea Purpurea
Certified Organic: Yes
Country of Origin: Germany/USA
Caffeine Level: Naturally caffeine free
Serving Suggestion: Add 1 tsp per 200ml, brew for 3-5mins or more
Packaging: All orders are sent in resealable packages for maximum freshness and longevity of flavour.
Try a sample of this tea only $4.95 with FREE shipping. Add to order
Product Reviews
Find Similar Products by Category
Customers also viewed