Browse Our Teas
Categories
Shipping Info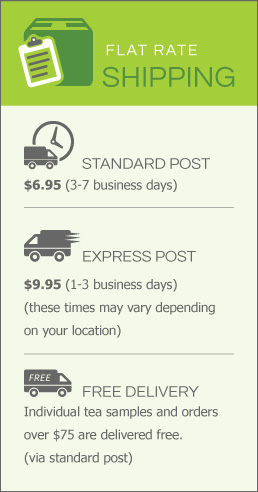 *Applies to Retail Orders Only
Only the Best
✓ Quality Guaranteed
✓ Certified Organic
✓ Safe, Secure Ordering
✓ Fast, Affordable Shipping
✓ Same Day Dispatch
✓ 10% Given Back to Charity
Jiaogulan - A Tea For Immortality?
Posted by The Tea Hut on
Jiaogulan (also commonly known as Gynostemma) is a tea that is taking off in Australia. It has been used for centuries in Asian cultures mainly for it's ability to heal and strengthen the entire body and is often hailed as natures miracle herb.
Jiaogulan has powerful adaptogenic properties which means it can help to balance the health of the entire body and increase longevity. Some of the other health benefits of Jiaogulan are:
Increases the body's resistance to stress
Rich in antioxidants
High in essential vitamins and minerals such as calcium, iron, magnesium, potassium and zinc
Heals and strengthens the heart
High in saponins, almost 4 times that of ginseng which helps to reduce cholesterol and high blood pressure
Improves metabolism and weight loss
Strengthens your immunity
May Inhibit the growth of tumors
It has a delicate, natural sweetness and when brewed correctly is a joy to drink. Jiaogulan is a welcome addition to your diet if you want to feel great and have a healthier body. Click here to start using Jiaogulan the herb of immortality today