Browse Our Teas
Categories
Shipping Info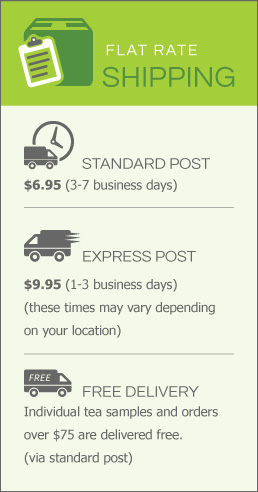 *Applies to Retail Orders Only
Only the Best
✓ Quality Guaranteed
✓ Certified Organic
✓ Safe, Secure Ordering
✓ Fast, Affordable Shipping
✓ Same Day Dispatch
✓ 10% Given Back to Charity
Japanese Houjicha Tea - Certified Organic
Japanese Houjicha Tea - Certified Organic
Japanese Houjicha Tea - Certified Organic
Japanese Houjicha Tea - Certified Organic
Product Description
Certified Organic Japanese Houjicha Tea: A uniquely delicious organic Japanese green tea that is roasted over charcoal. The roasting process gives the tea the most amazing aromas and roasted, sweet full bodied flavours. A real treat for tea lovers!
Serving Suggestion:
Traditionally served throughout the day. Add 1 tsp per cup. Always use fresh, filtered water and brew below boiling point, around 80ºC for 1-2 mins brewing time. Enjoy without milk or sugar.

Country of Origin: Japan
Ingredients: Organic Japanese Houjicha tea
Certified Organic: Yes
Taste: Full bodied, honey, smokey caramel liquor. A true treat for green tea lovers!
Packaging: All orders are sent in resealable packages for maximum freshness and longevity of flavour.
Try a sample of this tea only $4.95 with FREE shipping. Add to order
Product Reviews
Find Similar Products by Category
Customers also viewed