Browse Our Teas
Categories
Shipping Info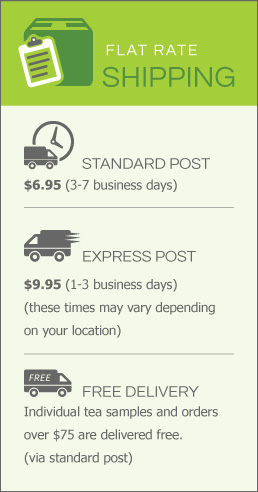 *Applies to Retail Orders Only
Only the Best
✓ Quality Guaranteed
✓ Certified Organic
✓ Safe, Secure Ordering
✓ Fast, Affordable Shipping
✓ Same Day Dispatch
✓ 10% Given Back to Charity
Super Premium Grade Kyoto Matcha Green Tea
Super Premium Grade Kyoto Matcha Green Tea
Super Premium Grade Kyoto Matcha Green Tea
Super Premium Grade Kyoto Matcha Green Tea
Product Description
Super Premium Grade Kyoto Matcha Green Tea: Experience this super premium grade Japanese Matcha green tea filled with healthy antioxidants. This matcha tea comes from the famous Kyoto Uji Tea Gardens in Japan, a region known for it's high quality teas made in the same traditional way for centuries. Premium green tea leaves are grown in the shade under reed or straw screens and instead of being steamed and rolled, the leaves are left to dry, and then ground into a fine powder using traditional stone mills. It is most famous as the main tea used in Japanese tea ceremonies.
Ingredients: Super Premium Grade Japanese Matcha Green Tea
Matcha Origin: Kyoto Uji, Japan
How to Serve Matcha
To make matcha green tea, add 1/2-1 tsp to a small amount of hot water with a spoon to make a smooth paste, add more water and sweetener as desired.
For traditional method
Use a traditional bamboo whisk, put 1/2-1 teaspoon in a large cup or a drinking bowl and add a small amount of hot water. Whisk in a quick, light zig-zag motion until a layer of green froth appears on the surface. Add more water if desired - temperature of water should be 80C.
Making Matcha Latte: Add 1/2 tsp Matcha powder to a cup, add small amount of hot water and mix well to make a paste. To finish top up your cup with your favourite warmed milk (tip: use coconut milk for extra health and yumminess!)
Packaging: All orders are sent in resealable packages for maximum freshness and longevity of flavour.
Try a sample of this tea only $4.95 with FREE shipping. Add to order
Product Reviews
Find Similar Products by Category
Customers also viewed