Browse Our Teas
Categories
Shipping Info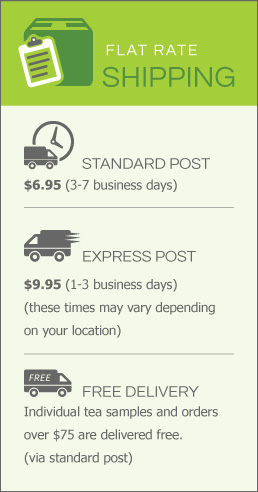 *Applies to Retail Orders Only
Only the Best
✓ Quality Guaranteed
✓ Certified Organic
✓ Safe, Secure Ordering
✓ Fast, Affordable Shipping
✓ Same Day Dispatch
✓ 10% Given Back to Charity
Stainless Steel Tea Stick Infuser
Stainless Steel Tea Stick Infuser
Stainless Steel Tea Stick Infuser
Stainless Steel Tea Stick Infuser
Product Description
Out of Stock
Stainless Steel Tea Stick Infuser - A unique, easy to use and elegant tea infuser. Simply slide open and scoop in your tea, pop it into your cup or mug and let it infuse for desired time. Enjoy!
Dimensions: H 14.5cm W 2.5cm
Material: High grade stainless steel
Note: Not suitable for chunky teas such as lotus or chrysanthemum.
Try a sample of this tea only $4.95 with FREE shipping. Add to order
Product Reviews
Find Similar Products by Category
Customers also viewed