Browse Our Teas
Categories
Shipping Info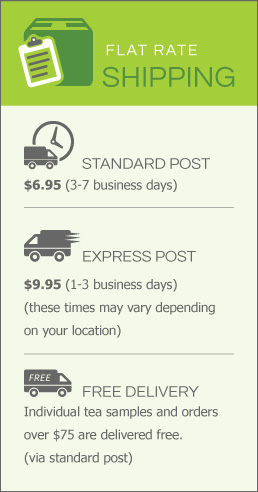 *Applies to Retail Orders Only
Only the Best
✓ Quality Guaranteed
✓ Certified Organic
✓ Safe, Secure Ordering
✓ Fast, Affordable Shipping
✓ Same Day Dispatch
✓ 10% Given Back to Charity
Premium Japanese Genmaicha Green Tea
Premium Japanese Genmaicha Green Tea
Premium Japanese Genmaicha Green Tea
Premium Japanese Genmaicha Green Tea
Product Description
Out of Stock - Try the new Organic Japanese Genmaicha Instead
Premium Japanese Genmaicha Green Tea: Discover this delicious, premium grade genmaicha green tea direct from the Kyoto, Uji Tea Gardens in Japan, a region famous for it's high quality teas. Genmaicha is made from steamed and later roasted brown rice, then combined with the finest green tea and blended to perfection for an amazingly refreshing brew. As this genmaicha comes direct from the Japanese Tea gardens it is grown and blended in the most traditional methods that date back centuries. This means that you will enjoy the most authentic genmaicha experience!
Ingredients: Japanese bancha green tea, roasted brown rice
Serving suggestion:
Enjoy all day especially with meals, For the best results use fresh, filtered water. Add 1 tsp per 200ml, brew at around 80ºC or well below boiling point. Only requires 30sec-1min mins brewing - Enjoy without milk or sugar.
Country of Origin: Kyoto, Uji Japan
Taste: light, earthy, roasted rice
Packaging: All orders are sent in resealable packages for maximum freshness and longevity of flavour.
Try a sample of this tea only $4.95 with FREE shipping. Add to order
Product Reviews
Find Similar Products by Category
Customers also viewed