Browse Our Teas
Categories
Shipping Info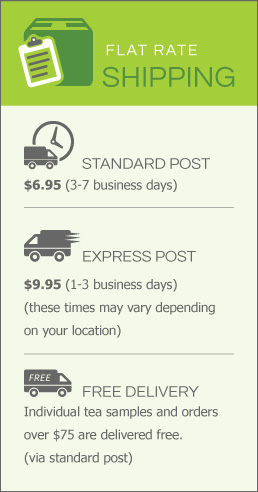 *Applies to Retail Orders Only
Only the Best
✓ Quality Guaranteed
✓ Certified Organic
✓ Safe, Secure Ordering
✓ Fast, Affordable Shipping
✓ Same Day Dispatch
✓ 10% Given Back to Charity
Premium Grade A White Peony Tea
Premium Grade A White Peony Tea
Premium Grade A White Peony Tea
Premium Grade A White Peony Tea
Product Description
Premium Grade A White Peony Tea: Made from only the finest unopened silvery buds and the small top, one or two white tea leaves. This rare white tea is picked in spring and gently withered to yield a refreshing and satisfying white tea, full of soft fruit flavours and melon notes with a lingering sweet aftertaste.
Liquor: Bright gold
Flavour/Taste: Smooth and mellow, it is cucumber fresh with soft fruit notes and a lingering, sweet aftertaste
Origin: Fuding, Fujian China
Ingredients: premium grade white peony tea
Suggested serving:
1. Put 3-4g the White Peony Tea into a cup;
2. Pour in 80°C water;
3. Brew for 15 seconds for the first brewing, longer time for the following brewing;
4. The White Peony Tea stands up to three brewing.
Packaging: All teas are sent in resealable packages for maximum freshness and longevity of flavour
Try a sample of this tea only $4.95 with FREE shipping. Add to order
Product Reviews
Find Similar Products by Category
Customers also viewed