Browse Our Teas
Categories
Shipping Info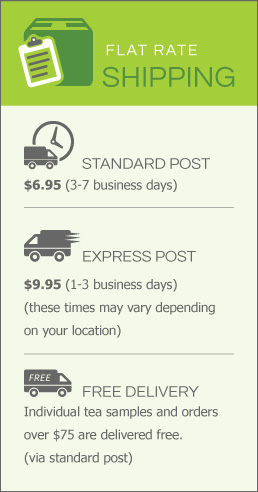 *Applies to Retail Orders Only
Only the Best
✓ Quality Guaranteed
✓ Certified Organic
✓ Safe, Secure Ordering
✓ Fast, Affordable Shipping
✓ Same Day Dispatch
✓ 10% Given Back to Charity
Pre Ming Dafo Long Jing Green Tea
Pre Ming Dafo Long Jing Green Tea
Pre Ming Dafo Long Jing Green Tea
Pre Ming Dafo Long Jing Green Tea
Product Description
Out of Stock - Try the Certified Organic Long Jing Green Tea instead.
Long Jing Green Tea (Dragon Well) - Long Jing green tea has been consumed in China for many centuries and for good reason. The most exquisite Long Jing teas are made just outside of the Xi Hu designation in Xin Chang county, where there is a long history of tea cultivation and tea consumption. Much of it began centuries ago to supply the needs of the resident monks and visiting scholars at the Dafo Buddhist Temple (constructed 4th century BC). Dafo Long Jing Tea is well known for its "four wonders"- beautiful flat-leaf appearance, pleasant jade green color, aromatic flavor and deliciously mellow taste.
Ingredients: Long Jing Green Tea
Serving suggestion:
Add 1 teaspoon per cup. Brewing temperature should be below boiling point, around 80ºC and brew for 1-2 minutes. This tea can be re-brewed 2-3 times.
Taste: Delicate, sweet with a hint of chestnut notes and a refreshing aftertaste
Liquor: Bright jade green
Country of Origin: China
Packaging: All orders are sent in resealable packages for maximum freshness and longevity of flavour.
Try a sample of this tea only $4.95 with FREE shipping. Add to order
Product Reviews
Find Similar Products by Category
Customers also viewed