Browse Our Teas
Categories
Shipping Info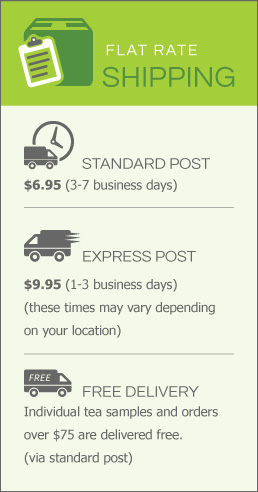 *Applies to Retail Orders Only
Only the Best
✓ Quality Guaranteed
✓ Certified Organic
✓ Safe, Secure Ordering
✓ Fast, Affordable Shipping
✓ Same Day Dispatch
✓ 10% Given Back to Charity
Phoenix Dancong (Honey Orchid) Oolong Tea
Phoenix Dancong (Honey Orchid) Oolong Tea
Phoenix Dancong (Honey Orchid) Oolong Tea
Phoenix Dancong (Honey Orchid) Oolong Tea
Product Description
Phoenix Dancong Oolong Tea (Honey Orchid) - This rare Phoenix Dancong Oolong is noted for it's ability to naturally imitate the flavours and fragrances of various flowers and fruits, such as orange blossom, orchid, grapefruit and almond. It is named after what that particular harvest is reminiscent of, for example: 'Honey Orchid', 'Almond Fragrance'. It is sought after by many tea connoisseurs. This Phoenix Dancong belongs to the honey orchid category. It was made of tea leaves picked from 30 year old Shui Xian tea trees which grow in the semi-wild and rocky environment in the Wudong mountain at an altitude between 1000-1500 meters. It has a honey and floral aroma, delicate taste and long-lasting sweet aftertaste.
Ingredients: Phoenix Dancong Oolong tea
Serving suggestion:
Add 1 teaspoon per cup. Brew with water just off the boil for 30 seconds first time and then longer for additional brewing. This tea can be brewed up to 5 times.
Taste: Honey and floral aroma, delicate taste, with a long-lasting sweet aftertaste
Liquor: Bright golden yellow
Country of Origin: China
Packaging: All orders are sent in resealable packages for maximum freshness and longevity of flavour.
Try a sample of this tea only $4.95 with FREE shipping. Add to order
Product Reviews
Find Similar Products by Category
Customers also viewed