Browse Our Teas
Categories
Shipping Info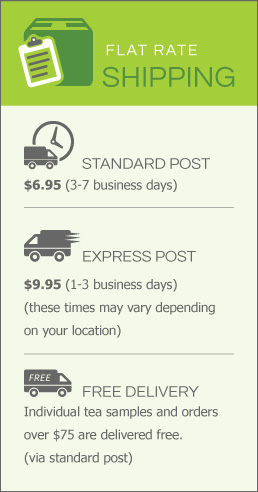 *Applies to Retail Orders Only
Only the Best
✓ Quality Guaranteed
✓ Certified Organic
✓ Safe, Secure Ordering
✓ Fast, Affordable Shipping
✓ Same Day Dispatch
✓ 10% Given Back to Charity
Jasmine Pearl White Tea
Jasmine Pearl White Tea
Product Description
Out of Stock - Try the new Certified Organic Jasmine Pearl Green Tea
Premium Jasmine Pearl White Tea: The most popular of all jasmine teas, Jasmine Pearl Tea is created by rolling specially plucked long downy shoots of Fuding Dabaicha into little silvery "pearls" which are naturally scented up to 5 times with fresh, aromatic jasmine flowers. Up to six layers of blossoms alternating with tea leaves are used to create the highest quality jasmine tea, using flowers picked at their aromatic peak. Watch the pearls blossom before your eyes!
Taste: A warm, full and enticing creamy leaf lifted by a fresh yet heady jasmine aroma. Rich, round and deeply jasmine infused velvet textured white tea.
Serving Idea:
Put 2-4g (5-10) Jasmine Pearl Tea into a cup;
Pour into the cup 100ml 80°C water;
Brew for 2-5 minutes;
The Jasmine Pearl Tea stands up to three brews.
Origin: Fuding, China
Ingredients: White tea, jasmine
Packaging: All orders are sent in resealable packages for maximum freshness and flavour!
Try a sample of this tea only $4.95 with FREE shipping. Add to order
Product Reviews
Find Similar Products by Category
Customers also viewed