Browse Our Teas
Categories
Shipping Info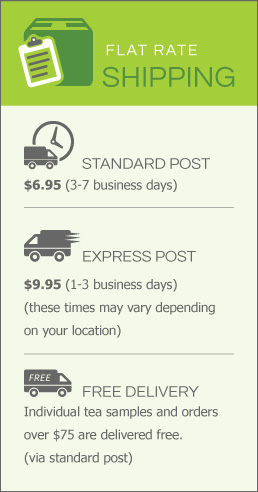 *Applies to Retail Orders Only
Only the Best
✓ Quality Guaranteed
✓ Certified Organic
✓ Safe, Secure Ordering
✓ Fast, Affordable Shipping
✓ Same Day Dispatch
✓ 10% Given Back to Charity
Jasmine Pearl Green Tea
Jasmine Pearl Green Tea
Product Description
Jasmine Pearl Green Tea: Known as dragon pearls or buddha tears this deliciously delicate tea consists of the most tender green tea leaves and buds that are hand rolled into small pearls and then infused with the essence of fresh jasmine blossoms. The fragrant blossoms are mixed with the premium green tea pearls according to a traditional tea scenting process that dates back more than nine centuries. The tea absorbs the fragrant essence of the fresh jasmine flowers, making the pearls sweet and very aromatic. The blossoms are then removed by hand after the scenting process, leaving only the beautiful jasmine-scented tea pearls.
Ingredients: green tea, jasmine flowers
Serving suggestion:
For the best results always use fresh, filtered water. Add 5-8 pearls per cup and brew with water just off the boil (80ºC) for 2-5mins. Then just sit back and savour in this relaxing and aromatic tea.
Country of origin: China
Packaging: All orders are sent in resealable packages for maximum freshness and longevity of flavour.
Try a sample of this tea only $4.95 with FREE shipping. Add to order
Product Reviews
Find Similar Products by Category
Customers also viewed