Browse Our Teas
Categories
Shipping Info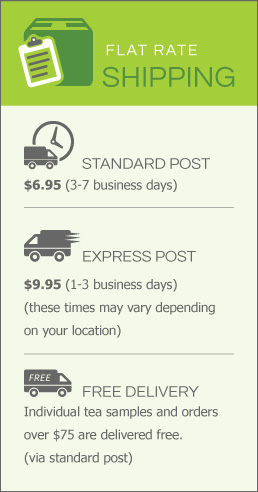 *Applies to Retail Orders Only
Only the Best
✓ Quality Guaranteed
✓ Certified Organic
✓ Safe, Secure Ordering
✓ Fast, Affordable Shipping
✓ Same Day Dispatch
✓ 10% Given Back to Charity
Huang Shan Mao Feng 1st Grade Green Tea
Huang Shan Mao Feng 1st Grade Green Tea
Huang Shan Mao Feng 1st Grade Green Tea
Huang Shan Mao Feng 1st Grade Green Tea
Product Description
Huang Shan Mao Feng 1st Grade Green Tea - One of the most famous of Chinese green teas Huang Shan Mao Feng English translation is "Yellow Mountain Fur Peak" due to the small white hairs which cover the leaves and the shape of the leaves which resemble the peak of a mountain. Grown at an elevation of over 800 meters, and picked around the 7th April giving this tea an amazingly delicate and sought after taste.
Serving suggestion:
Add 1 teaspoon per cup. Brewing temperature should be below boiling point, around 80ºC and brew for 1-2 minutes. This tea can be re-brewed 2-3 times.
Taste: Clean, lightly sweet (apricot), fresh floral (magnolia) fragrance
Liquor: Clean, light green
Ingredients: 1st Grade Mao Feng Green Tea
Country of Origin: Huang Shan, China
Packaging: All orders are sent in resealable packages for maximum freshness and longevity of flavour.
Try a sample of this tea only $4.95 with FREE shipping. Add to order
Product Reviews
Find Similar Products by Category
Customers also viewed