Browse Our Teas
Categories
Shipping Info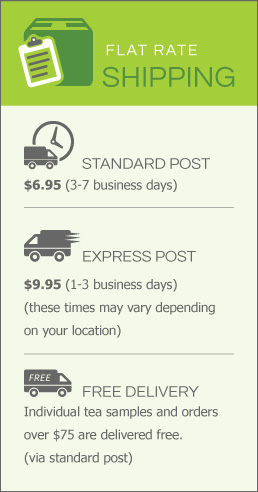 *Applies to Retail Orders Only
Only the Best
✓ Quality Guaranteed
✓ Certified Organic
✓ Safe, Secure Ordering
✓ Fast, Affordable Shipping
✓ Same Day Dispatch
✓ 10% Given Back to Charity
Ginseng Oolong Tea
Ginseng Oolong Tea
Product Description
Premium Ginseng Oolong: This Ginseng Oolong Tea is made of Tie Guan Yin oolong tea leaves mixed with fresh osmanthus flowers in order to let it absorb the fragrance of flower. After the scenting process, the tea leaves are dried and then blended with ground Ginseng powder made from pure Ginseng root. Ginseng Oolong Tea gives off amazing aromas and a pleasant lingering sweetness.
Origin: Anxi County, Fujian Province China
Taste: Fragrant, smooth and sweet
Liquor: The Ginseng Oolong Tea produces liquor with luster in a bright yellow color.
Ingredients: oolong, ginseng
Serving Suggestion:
Add 1tsp per cup, brew with freshly boiled water (100°C) for 2-4mins, this kind of Ginseng Oolong Tea can stand up for 5-6 brewings.
Try a sample of this tea only $4.95 with FREE shipping. Add to order
Product Reviews
Find Similar Products by Category
Customers also viewed