Browse Our Teas
Categories
Shipping Info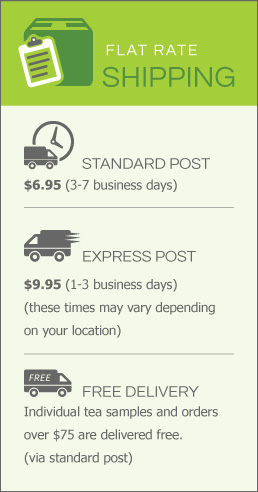 *Applies to Retail Orders Only
Only the Best
✓ Quality Guaranteed
✓ Certified Organic
✓ Safe, Secure Ordering
✓ Fast, Affordable Shipping
✓ Same Day Dispatch
✓ 10% Given Back to Charity
Ding Gu Da Fang Green Tea
Ding Gu Da Fang Green Tea
Ding Gu Da Fang Green Tea
Ding Gu Da Fang Green Tea
Product Description
Ding Gu Da Fang Green Tea - Da Fang Tea is named after its creator - Da Fang - a Buddhist monk who lived in a temple at the top of Lao Zhu Feng Mountain during the late Song Dynasty. It is believed that Da Fang personally grew, harvested and processed the tea leaves, and the tea was originally served to visiting scholars. Such a great tea it was that it quickly grew in reputation and soon people would visit the temple just to have a sip of the tea - here is your chance to experience a part of this history and enjoy a truly one of a kind green tea.
Serving suggestion:
Add 1 teaspoon per cup. Brewing temperature should be below boiling point, around 80ºC and brew for 1-2 minutes. This tea can be re-brewed 2-3 times.
Taste: Mellow, delicate with a lovely sweet aftertaste
Ingredients: Ding gu da fang green tea
Country of Origin: Huangshan, China
Packaging: All orders are sent in resealable packages for maximum freshness and longevity of flavour.
Try a sample of this tea only $4.95 with FREE shipping. Add to order
Product Reviews
Find Similar Products by Category
Customers also viewed